Granada
/
Granada Activities
Granada Activities
What to do in Granada? - Activities, tours & excursions

Information about activities, things to do, guided tours and flamenco shows during your citytrip in Granada Spain.
Activitiets & Tours in Granada
Visit a flamencoshow in Sacromonte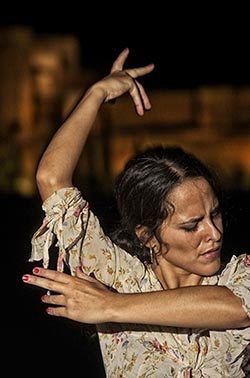 Flamenco in Granada The gypsies in the Sacromonte caves have a long tradition of flamenco, the typical Spanish dance and music. The so-called gitano's made a mix of traditional Spanish flamenco with Arab belly dancing. In the caves of Sacromonte, many flamencoshows are still being given today; These bars are called the tablaos. The offer of flamenco shows is ample, so you probably can book a show on the spot. An overview of some tablaos with flamenco:
Flamenco Show Jardines de Zoraya with three course dinner (Calle Panaderos 32). Tickets can be ordered in advance.
Cuevas Los Tarantos (Camino del Sacromonte 9), tickets here, price 26 euro.
Albore (Calle Pan, 3), tickets here, price 27 euro.
Eshavira Club (Postigo de la Cuna, 2 ), mostly shows on Sunday evening, price € 8.
Peña Flamenca La Platería (Placeta de Toqueros, 7), shows on Thursday evening, price € 8.
Upsetter (Carrera del Darro, 7), daily shows except Tuesday. Very touristy. Price € 12.
Raíz y Duende at Sala Vimaambi (Cuesta de San Gregorio, 30), Friday and Saturday evening, price 15 euros. Start 21:00h and 22:30h. Show takes one hour.
Zambra Flamenco Venta del Gallo (Barranco Los Negros 5), shows at 21:30h, price € 26
Soniquete, Peña Flamenca (Carrera del Darro, 51), Friday and Saturday evening, price € 10
Cueva la Rocío (Camino del Sacromonte, 70); Transport from hotel and meals possible. More information on their website.
Cafe Le Chien Andalou. (Carrera Darro, 7).
Walking tour Granada
Would you like to learn more about the sights in the historic centre of Granada under the guidance of an English speaking guide? This walk takes you over two hours and a quarter past the history of Granada. More info at this website.
Cycling tour in Granada
Cycling in a city with steep hills a smart idea? Getyourguide.com has found a nice solution for that; with E-bikes you can easily discover the city. Listen to interesting stories from an English speaking guide. Explore for three hours the neighborhoods of Granada, the beautiful views and hear nice anecdotes about the city. More information.
Popular Tours & Activities
Tips for excursions in the area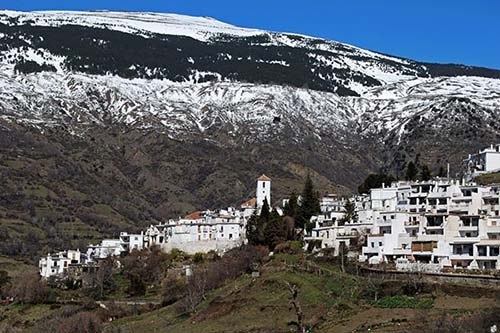 White village Capileira in las Alpujarras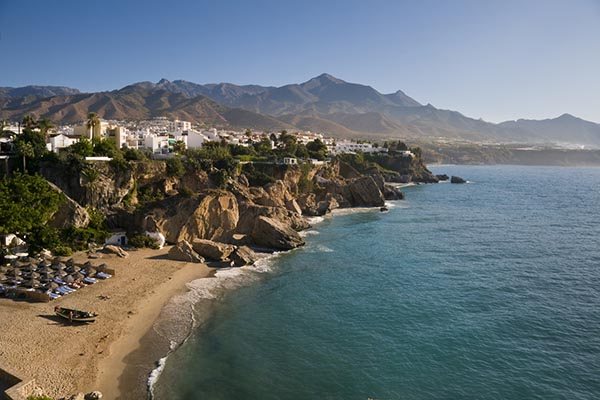 Beach of Nerja
Las Alpujarras: Go by car to visit this mountainous region between the Sierra Nevada, the coast and Almeria. Las Alpujarras is characterized by the typical white houses of the pitoresque villages. You can also book an organized day trip here.
Caves of Nerja: Take a day trip to the coast near Granada. Visit Salobreña (a white village), Almuñecar and San Miguel Castle. Finish the trip with a visit to the caves of Nerja (more about this tour).
Rafting: Go rafting on the river Genil. This is a 15 minutes drive by car from Granada (address: Piscina Bola de Oro) or on the river Guadalfeo at the village of Órgiva.
Beach: Within an hour you can drive to the Costa Tropicana with popular coastal towns as Almuñecar, Salobrena and Motril.
Sierra Nevada: Whether you want to go skiing, cycling or go for a fantastic mountain walk, the mountainous region of Sierra Nevada has everything to offer. Read more about the Sierra Nevada.

Our readers say
4.8
(95.28%)
8
reviews
November 21, 2022
Melissa

: "

We had a fantastic holiday in Granada and Spain because of the interesting tips for sightseeing and visiting the amazing Alhambra.

"