Granada
/
Attractions
/
Monasterio de la Cartuja
La Cartuja Monastery Granada
Monasterio de Nuestra Señora de la Asunción - Monastery in Granada

All tips and info about the La Cartuja Monastery on the northern hill of Granada. Also known as Monasterio de Nuestra Señora de la Asunción.
Info Monasterio de la Cartuja in Granada

Address
Paseo de Cartuja, Granada
How to reach?
The Cartuja Monastery is located on the outskirts of Granada, about three kilometers from the city centre. It is best to take one of these city buses: N7, U1, U2, U3. The best stops are 'Science Education' or 'Paseo de Cartuja'. For a taxi you will be charged about € 6 from the city centre.
Entrance

Normal tickets € 5
Up to 12 years free / students up to 25 years € 3.50

Opening hours

Sunday to Friday from 10 am to 5.30 pm
Saturdays from 10:00 am to 12:30 pm and 3:00 pm to 5:30 pm
Closed on December 25th and January 1st

Website
cartujadegranada.com
Monasterio de Nuestra Señora de la Asunción
The Monasterio de la Cartuja (officially known as'Monasterio de Nuestra Señora de la Asunción') is a monastery located on a northern hill of Granada Spain. The monastery with a special interior in baroque style dates back to 1506, but was not completed in its current state until three centuries later. As a result, the monastery features both Gothic and Renaissance styles in the details and finishing.

HIt is one of the most beautifully decorated and special monasteries in Spain, even thought the monastery's exterior is rather austere. The Cartuja monastery was inhabited by the Carthusians until 1835; these monks lived as hermits in the monastery following very strict teachings. They spent most of their time praying and they had taken strict vows of silence and fasting.
Monasterio de la Cartuja & University of Granada
Near the La Cartuja monastery is a church with lovely marble sculptures and paintings by Juan Sánchez de Cotán. The ceiling of the sacrament's tower also features a special painting by painter Palomino. Nowadays, a university campus is located around the monastery.
Because the monastery is a bit outside the centre of Granada (30 minutes walk) this place is less touristy. But during a longer stay in Granada, the monastery is definitely worth a visit and a haven of peace in the city. Another monastery that you can visit in the centre of Granada is the Monasterio de Jeronimos.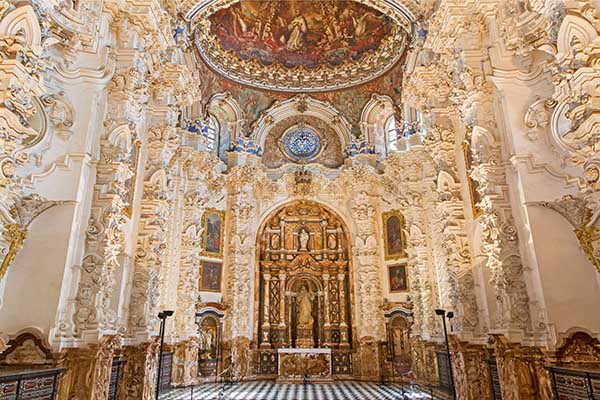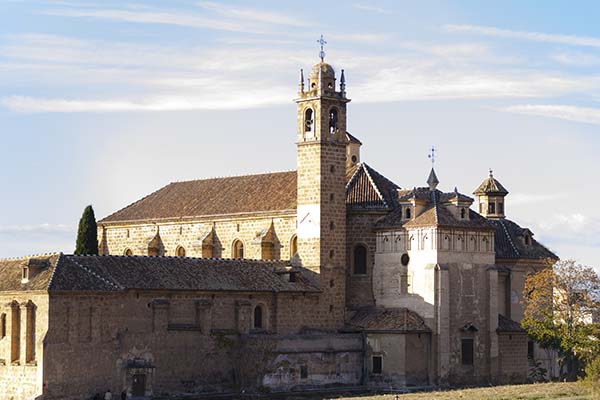 ---
Where is this monastery in Granada?
More Top 10 Sights in Granada:

Our readers say
4.8
(95.28%)
8
reviews
July 11, 2023
Melissa

: "

We had a fantastic holiday in Granada Spain because of the interesting tips for sightseeing, tourist attractions and visiting the amazing Alhambra.

"