Granada
/
Attractions
/
Basilica San Juan de Dios
Basilica de San Juan de Dios
Basilica San Juan de Dios, a church in Granada

The church and basilica dedicated to the patron saint of Granada, San Juan de Dios. All info about this beautiful church with a great interior.
Info & Tickets Basilica de San Juan de Dios

Address:
Basilica de San Juan de Dios, Granada
Entrance:
The entrance fee is € 7 including an audioguide (book your tickets) book your tickets
Opening hours:

Monday to Saturday from 10 a.m. to 7 p.m.
Closed on Sunday

Website:
www.sjdgranada.es
Iglesia de San Juan de Dios
This baroque church, the Church of John of God, is dedicated to the patron saint of Granada 'Juan de Dios'. On the outside, the church stands out because of the dome covered with white and green tiles.
The church was built between 1737 and 1759 and the facade is characterised by two towers with spires and has three niches that depict important moments from John of God's life. Next to the church is a small hospital that was founded by him, as caring for the ill was his most important work.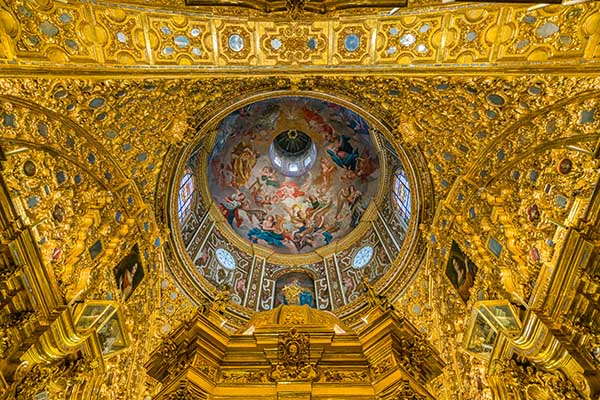 Iglesia de San Juan de Dios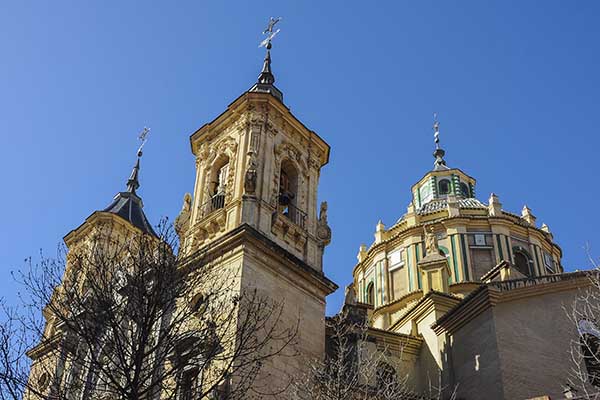 Church of San Juan de Dios in Granada
The church's exterior isn't particularly special, but the interior is truly magnificent with all its splendour. The colour gold is dominant and the church displays many impressive statues, paintings, wood carvings, large organs, a lush altar and other works of art. This church will certainly make an impression!
Suggestion: Combine a visit to this church with 'Monasterio de Jeronimos'. This monastery is 100 meters away from the church.
---
Where is the Basilica in Granada?
Also close by:

Our readers say
4.8
(95.28%)
8
reviews
July 11, 2023
Melissa

: "

We had a fantastic holiday in Granada Spain because of the interesting tips for sightseeing, tourist attractions and visiting the amazing Alhambra.

"