Granada
/
Attractions
/
Plaza de Bib-Rambla
Plaza de Bib-Rambla
Plaza de Bib-Rambla in Granada

Plaza de Bib-Rambla Granada: All information about Plaza Bib-Rambla, a cozy square in the centre of Granada.
Plaza de Bib-Rambla Granada
Plaza de Bib-Rambla is the main square in the shopping district and centre of Granada. It is a lively square full of terraces, flower salesmen, street performers, lime trees and benches, surrounded by 19th century town houses. Originally, bull fights and executions by burning by the Spanish Inquisition also took place here. The 17th century fountain with a statue of Neptune is the central feature in the square and the 19th century cast-iron lampposts are characteristic of this square. Plaza de Bib-Rambla is the ideal spot in the city to enjoy one of the terraces (for instance, to taste churros with chocolate) and around the square you can find all sorts of shopping streets, such as the Alcaicería, the Arabic market. In the past, this was the silk market, nowadays it is a maze of narrow streets and stalls that mainly sell souvenirs. During your citytrip in Granada this cozy square (especially in the evening) can not be missed when visiting this city.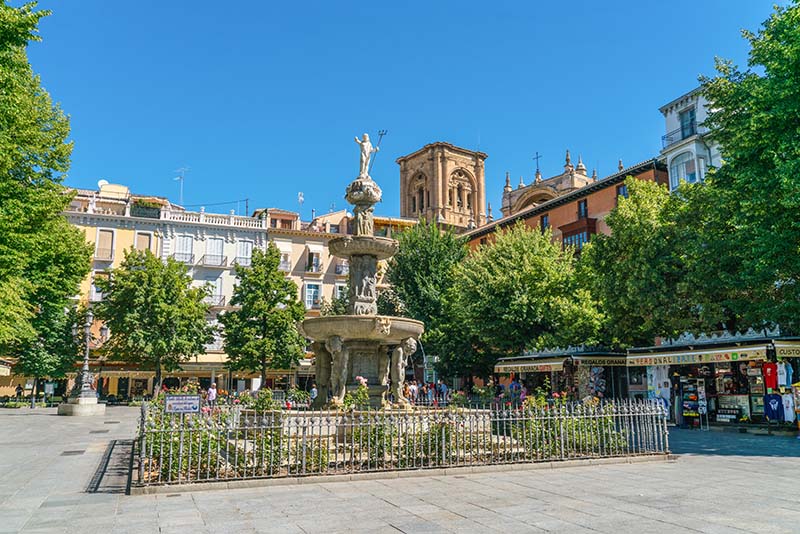 Plaza de Bib-Rambla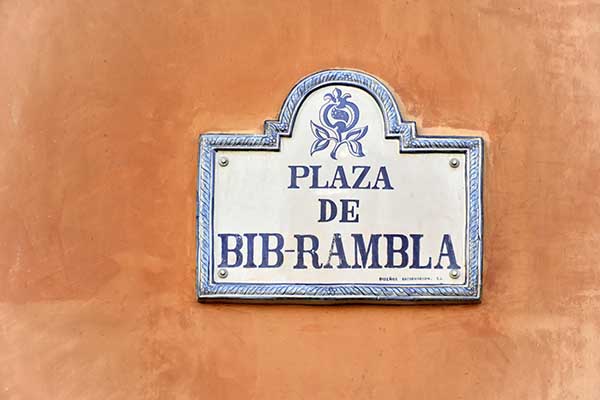 The central square in Granad
---
Where is Plaza de Bib-Rambla in Granada?
Also close by:

Our readers say
4.8
(95.28%)
8
reviews
October 22, 2023
Melissa

: "

We had a fantastic holiday in Granada Spain because of the interesting tips for sightseeing, tourist attractions and visiting the amazing Alhambra.

"