Granada
/
Restaurants & Nightlife
Restaurants & Nightlife
Where are the best restaurants and bars in Granada?

All information about food and drinks in Granada. Where do you go for the best tapas and other restaurants in Granada?
Food & Restaurants in Granada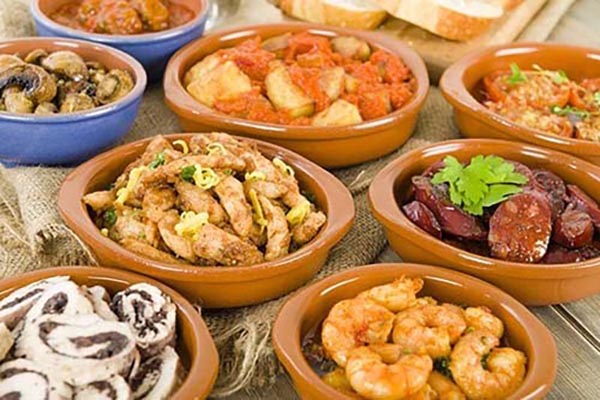 Tapas in Granada Granada is the place to be for affordable food. Just like in the rest of Spain, tapas are hugely popular in Granada. The main advantage of Granada as a student city is the tradition of receiving free tapas with your drinks. A lively battle exists between the various bars to win you over as a customer by serving the best Spanish tapas. After a few drinks, you will not only have quenched your thirst, but also stilled your hunger.
For the Spaniards, lunch (between 12 p.m. and 3 p.m.) is the most important meal of the day and it is therefore the best time to find an affordable meal, for instance a cheap daily menu 'menu del dia'. The local population won't dine until around 9 p.m., but due to the many tourists, you can also order dinner earlier in the evening.
Many bars and restaurants are located near the streets around Plaza Nueva (especially Calle Elvira and Calle Calderería), Gran Via, on Plaza del Carmen square (near the town hall) and in the connecting street Calle Navas. Good terraces can be found around Campo del Principe square and on the terraces of Paseo de los Tristes you can have a nice drink with views of the Alhambra.
Local dishes
Lots of the products will be regional, coming from the fertile Granada area. Additionally, the local cuisine is characterised by a fair degree of Arab influences of herbs and spices. Would you like to try a typical Granada dish? One of the typical regional dishes in Granada is the Sacromonte omelette. The real one is made with stewed calf's brain and bull testicles, all chopped and mixed with beaten eggs.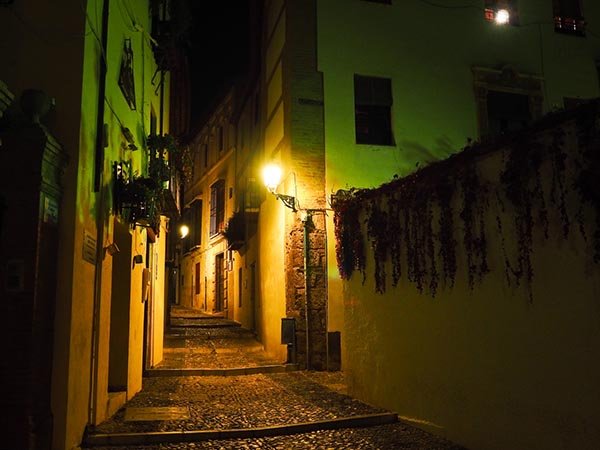 Other typical regional dishes include the famous Trevelez ham, the 'Habas Con Jamon' (type of beans with Serrano ham), the 'Olla de San Anto' stew, Andalusian Gazpacho and 'Choto Al Ajillo' (a kind of sausage wrapped with bowel).
Nightlife in Granada
Granada has a huge variety of cafés, restaurants, bars, clubs, nightclubs, pubs, cinemas and theaters. In Spain the city even has most bars per inhabitant, which is not strange for such a student city. For (student) bars and nightclubs you go to the streets: Pedro Antonio de Alarcón, Homo de Abad and Plaza de los lobos.
In the narrow streets of Albaicin, like Calle Elvira, you will find bars including flamenco dancers. Gypsies in the caves of Sacramonte sometimes organize nightly parties and flamenco shows are given in the caves.

Our readers say
4.8
(95.28%)
8
reviews
July 11, 2023
Melissa

: "

We had a fantastic holiday in Granada Spain because of the interesting tips for sightseeing, tourist attractions and visiting the amazing Alhambra.

"