Granada
/
Attractions
/
Corral del Carbon
Corral del Carbon Granada
Granada's former coal & grain market and inn

La Corrala del Carbón Granada: Info and tickets for 'Corral del Carbon', Granada's former coal market, grain market and inn.
Info & Tickets La Corral del Carbón in Granada

Address:
Calle Mariana Pineda, 8 Granada
Tickets:
You have two ticket options:

Combi ticket 'Monumentos Andalusíes' for El Bañuelo, Palacio de Dar al-Horra, Corral del Carbón and Casa Morisca for 10.92 € (book your tickets)
Best deal: 'Monumentos Andalusíes' combination ticket including the Alhambra and Nasrid Palaces for 33.50 € (book your tickets)

Opening hours:
Monday - Sunday 9 am - 8 pm
The former grain market of Granada - La Corrala del Carbón
La Corrala del Carbón was originally Granada's grain market, also called an Alhóndiga. This old grain market lies in the centre of the El Albaicín district. The building dates back to 1336 in the period of the Moorish conquest of Yusuf I. In addition to being a grain market, Corrala del Carbón also served as an inn where caravans of traders met to trade their products and store these temporarily.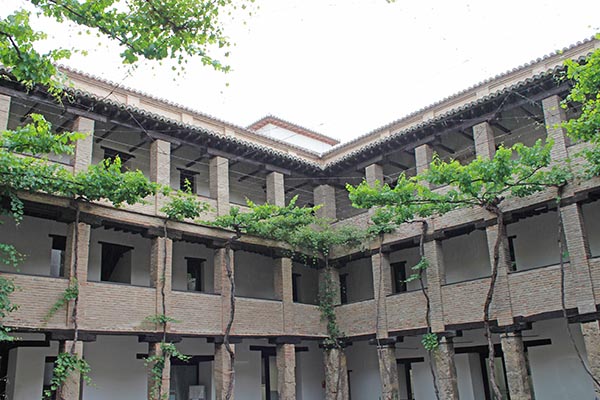 The Corral del Carbon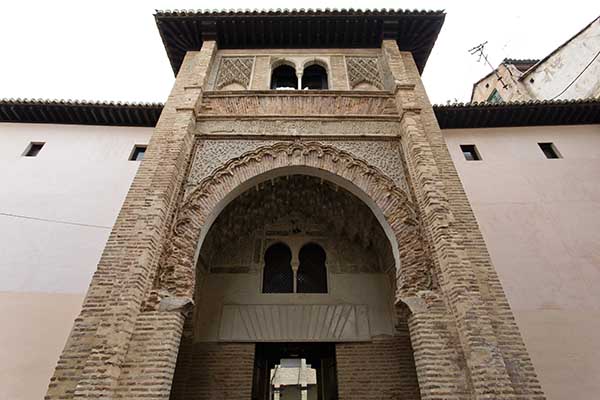 Entrance of the former grain market
After the Catholics reconquered Granada, La Corrala del Carbón received the function of marketplace for coal ('Carbón') which explains its current name of La Corrala del Carbón; the coal house. From 1593, the building was used as a theatre and as a community centre. Nowadays, a number of cultural institutions, a tourist information centre and small crafts shops are situated in this building and the occasional open-air performance is given in the courtyard. The building consists of an entrance pavilion and a courtyard surrounded by galleries and traditional workshops.
Where is the Corral del Carbon in Granada?
Also close by:

Our readers say
4.8
(95.28%)
8
reviews
March 21, 2023
Melissa

: "

We had a fantastic holiday in Granada and Spain because of the interesting tips for sightseeing and visiting the amazing Alhambra.

"